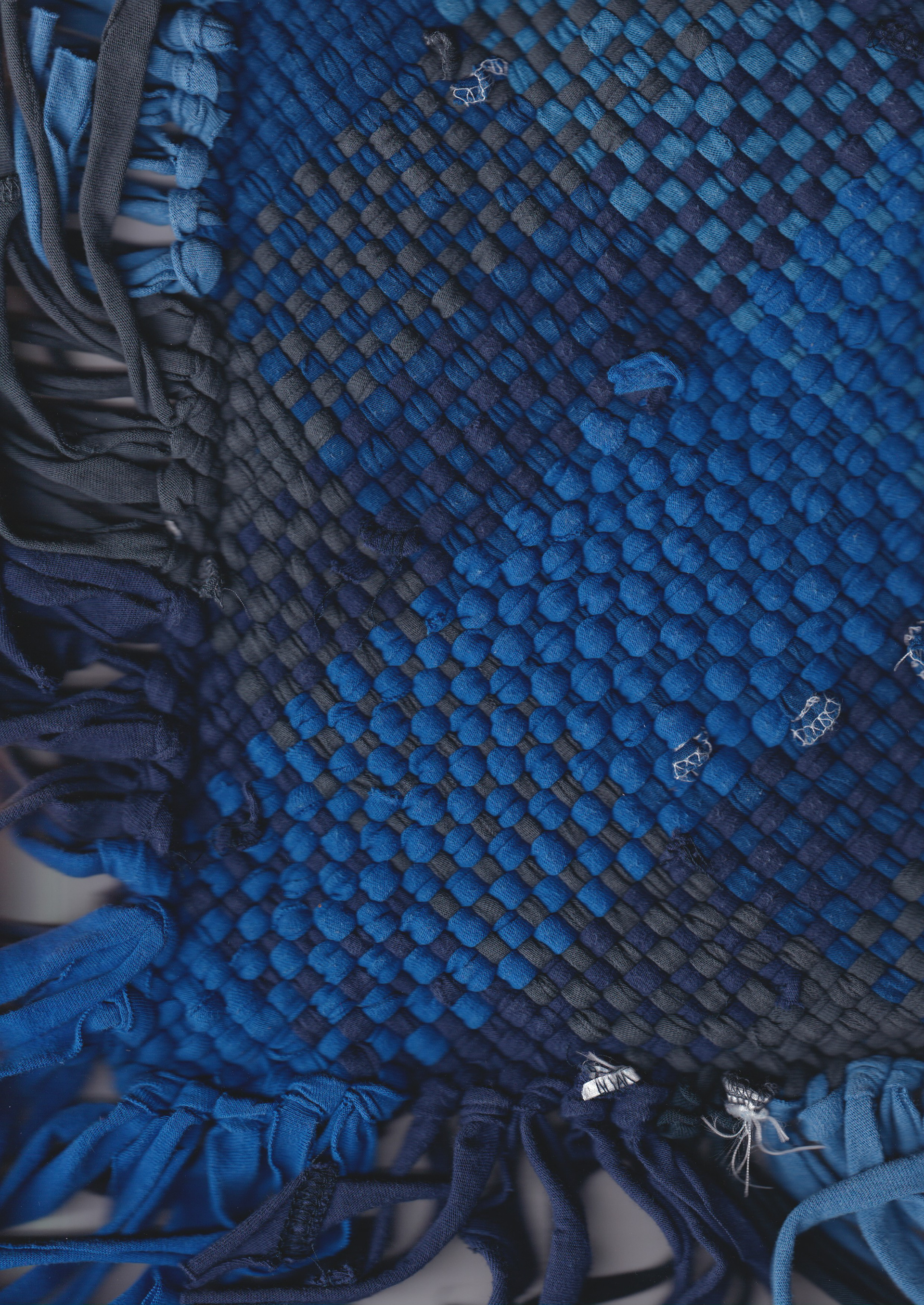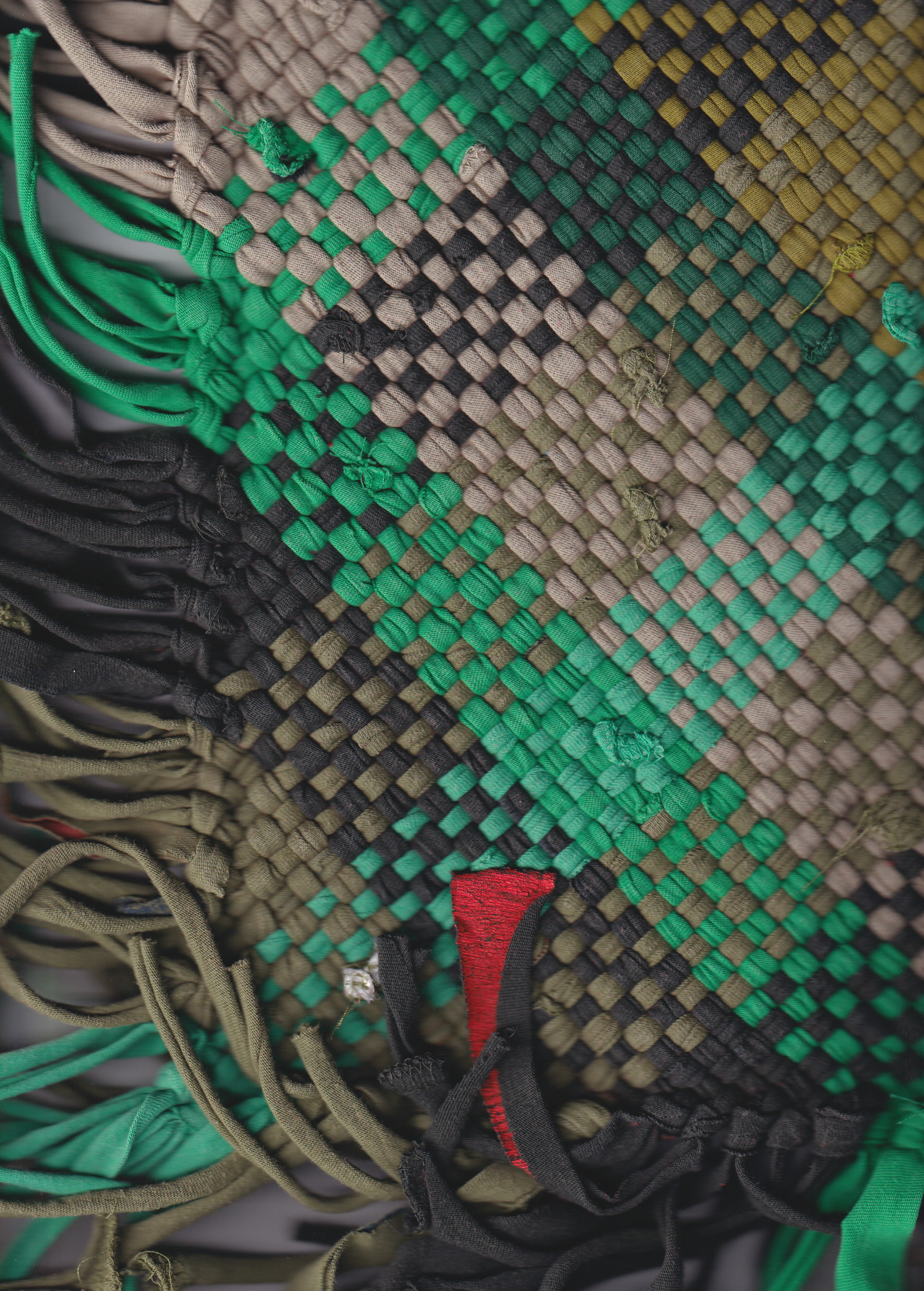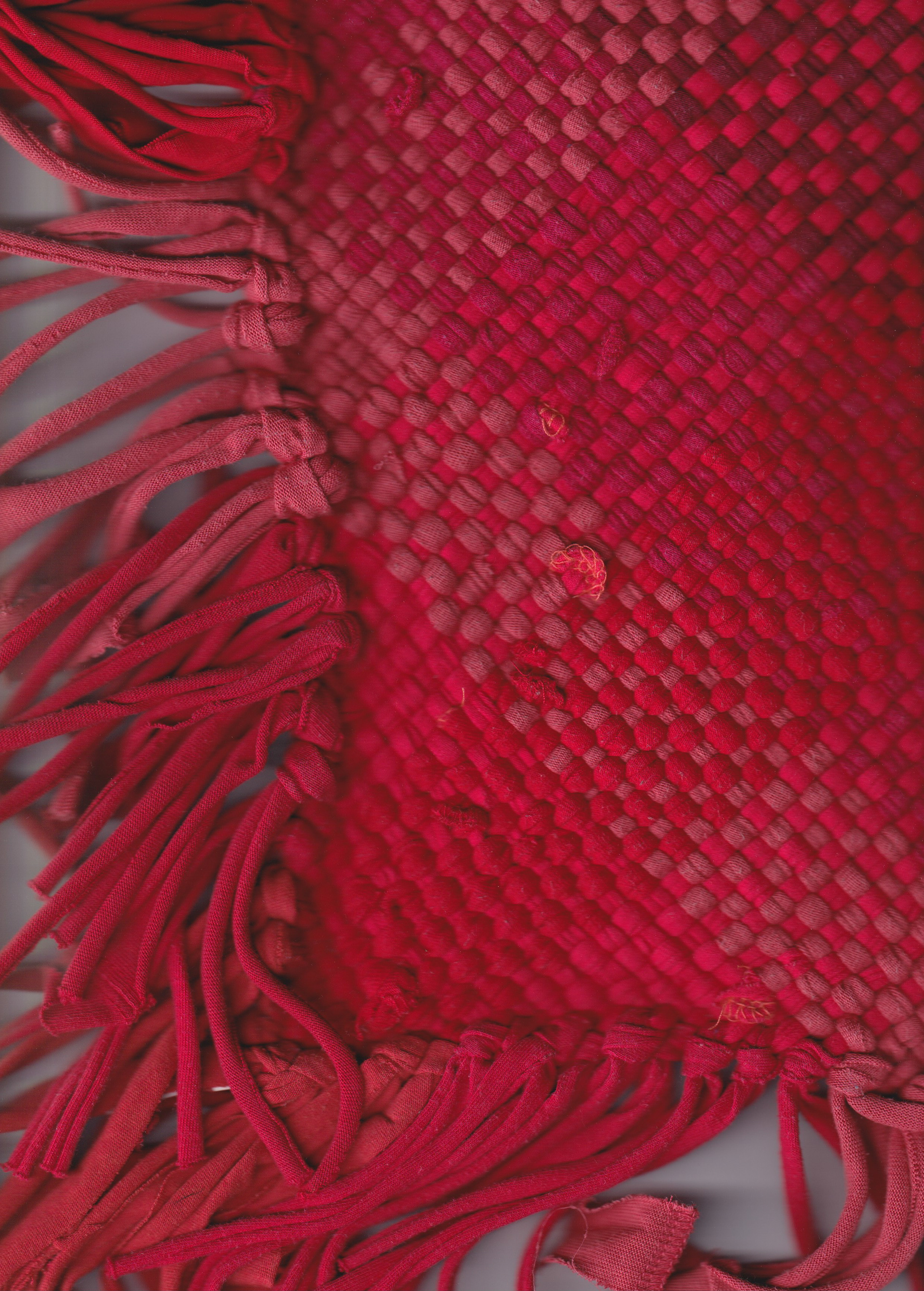 Square Loom Weaving is initiated as an upcycling project at the charity organisation Textilhafen introducing a strategy to use T-shirts with low reuse value. 
Weaving is an ancient technique dating to the dawn of humankind and has over time evolved into many different techniques. The  square loom weaving technique used in this project is known for its popularity as a hobby tool in the 1930s United States. With the simple and small square looms, however, it became popular as a home leisure activity.
The essence of Square Loom weaving is the squared frame that has an equal amount of nails or pins on each side. Yarns of various kinds are woven in a diagonal direction (bias weave) from inside to the outside from nail to nail. The same technique is applied on bigger self built frames but with 'yarn' cut from the T-shirts that are left over at Textilhafen. Various coloured t-shirts are cut into continuous yarn with a clever open source technique using most of the material of the textile. When the weave is finished, you can take it off without any extra work.
Due to the weaving technique the edges of the weave are interwoven and stay together as one, resulting in a woven square carpet.
The emphasis is on redesigning existing commodities into circular and sustainable services and products by changing functionality and adding new value. By means of upcycling, textile materials like Jersey (cotton) made for t-shirts show great quality to repurpose it as yarn for weaving small and big weaves that are applied in carpets, towels and pillows. The tools and techniques are designed for the framework of doing workshops.
​​​​​​​